This year our family went as Star Wars characters for Halloween! It was lots of fun. Our neighborhood had a trunk or treat, but we realized that we had to get up to Salt Lake soon so we left before we got to hand out any candy or go around to the various trunks. We went up to Cooper's grandparent's house first to say hi and so they could see the kidlets in their costumes.
Marcus would not smile for the camera...
After pictures at Grandma and Grandpa's we went over to Cooper's aunt Rachel's house. Every year Rachel sets up quite the Halloween spread with fresh scones, apple cider, chili, tacos, and fried cinnamon rolls. It's so delicious! We always have dinner at Rachel's on Halloween! There we met up with Maddi, Stori, and Shantel and went Trick or Treating! :)
Maddi and Shantel were crayons! How great of a costume is that?!
Here are some pics of us from the night:
Dressing up is even fun in your mid twenties married with kids! lol!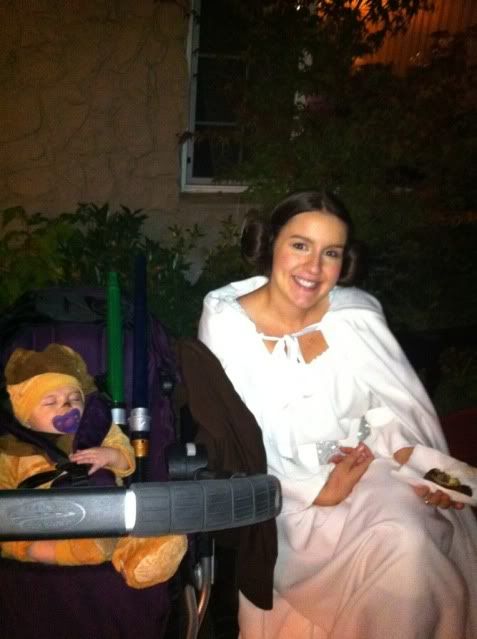 Sleepy Ewok babe and Leia Momma
Tired Ewok.
Pin It