So, I found this recipe on Pintrest for Cafe Rio Chicken.... and since I have not had it in ages (being that we are over 2000 miles away from the closest Rio location) I thought I would give it a try. It was so quick and easy-- throw it in the crock pot. The best Sunday meals--hassle free.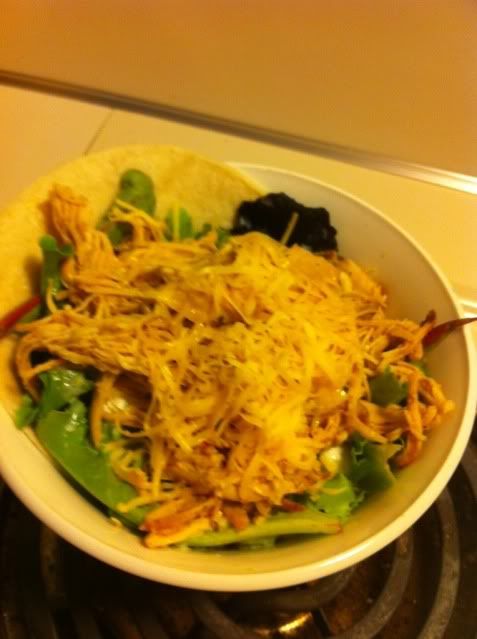 The recipe I based it on is from
Mandy's Recipe Box
:
Crock Pot Rio Chicken
3 large chicken breasts
1/2 cup Zesty Italian Dressing
4 cloves of minced garlic
1 packet of buttermilk ranch dressing mix
1 tbsp chili powder
1/2 tsp cayenne pepper (more or less to taste)
1 tbsp ground cumin
1 cup water
1 tsp chicken broth base (the refrigerator kind)
Put breasts in the crock pot and add the dressing,4 cloves of garlic, 1 tsp broth base and 1 cup water. Then sprinkle over all of the dry ingredients and DO NOT MIX. Cook on low for 8 hours (or high for 5 or 6) and then shred with a fork and enjoy!
Tonight we had ours over brown rice and lettuce with cheese topping and some buttermilk ranch dressing made with the mix, 1 cup Greek Yogurt, and 1 cup milk. So yummy!
As you can say my kids really hated it. {wink}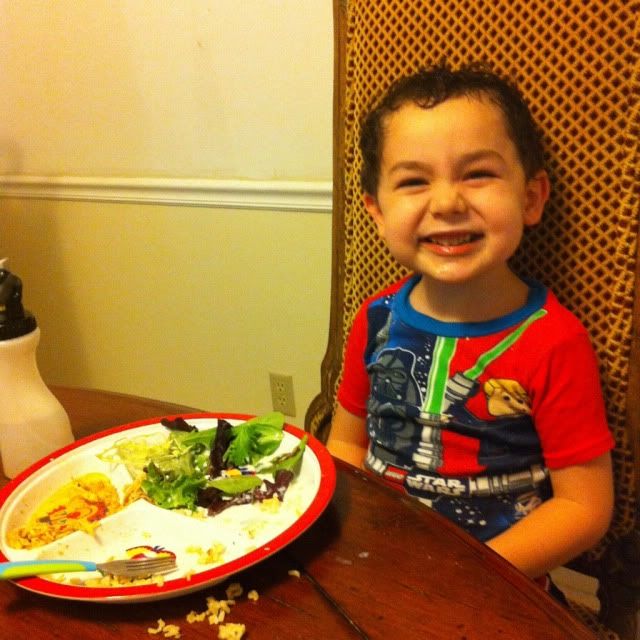 Pin It