Today is the National Fundraiser,
Be Bold! Be Bald!
which raises funds to support cancer-fighting charities. This year, a good friend of mine,
Stacy
, was diagnosed with cancer. She has had to have one of her kidneys removed, and has had lots of chemo and surgeries. She has four beautiful children and an amazing husband. A group of her friends decided that we should do this years Be Bold! Be Bald! fundraiser in support of her. So, we started a fundraising team called "Stacy's Pirate Girls" and have been raising funds to go to cancer-butt kicking foundations. :)
Each of us are wearing a bald cap and a super cool t-shirt from Be Bold! Be Bald! the fundraising packet that came with it had a magic marker to write who you are supporting today.
I wish my cap was empty with names, instead of the eleven that is on it so far.
Here are a few photos of our day so far!
See? She sports the bald EVERY DAY! :)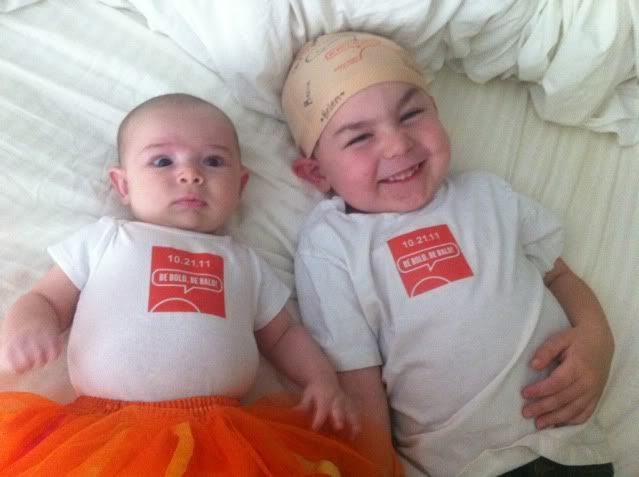 Love that Marcus wanted to wear the cap for a bit too!
Pin It